Wild Animals
Hello fellow junglers!!
In this game we will meet several wild animals, but be careful, some can be extremely dangerous.
Slide the tracks to ride the wild animals and learn a little more about each of them!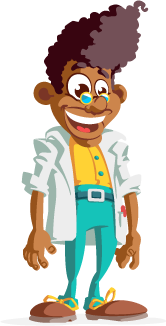 Teacher's tips
Level of education: Elementary School
Age: 04 to 07 years old
For children, putting together a jigsaw puzzle is a challenge, as they need to order and fit all the pieces together to compose a picture. Through this search for solutions and alternatives, it is evident the development of important skills in several aspects: cognitive, motor, visual, social and others. An adventure that brings fun and development!
Teacher's support sheet