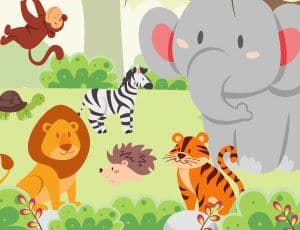 The largest and the smallest of the jungle
We are in the jungles to find the largest and the smallest animals. The giraffe, elephant, and jaguar are some animals we will meet on our way, but don't worry! They are our friends and will play with us!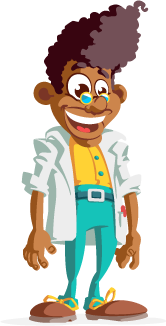 Teacher's tips
Level of Education: Elementary School - Preschool Subject: Mathematics Theme: Quantities and measurements Age: 05 to 07 years old
Students can play individually or in groups. As they play, make sure students use the concepts of largest and smallest, as it is an opportunity for them to relate to the vocabulary and use them appropriately. Note that there is a dashed line following the command. It is also important to show children the size of each animal. Explore it during the game, having the students analyze and reflect on the measure.
Teacher's support sheet