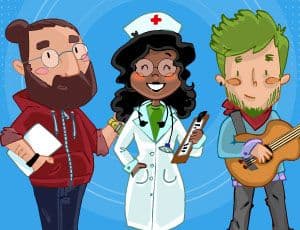 Professions
What do you want to be when you grow up?
Today you will get to know many professions and understand the importance of each one of them!
Its going to be fun!
Come with me!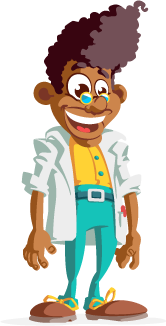 Teacher's tips
Level of Education: Elementary School
Subject: Art
Theme: Geometric shapes; professions
Age: 05 to 09 years old
This game aims to introduce the professions, their characteristics and the workplaces. It is also important to show the students the diversity, showing them important things about social life and valuing the respect between people. The teacher can present this activity in both elementary school and middle school. To give you a few ideias, you'll see some suggestions of activities you can use or addapt for your group.
Teacher's support sheet