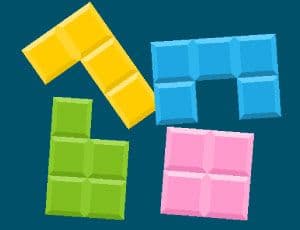 Junction Blocks
Online games of fitting and building blocks are very good, as they allow the child to learn by playing. These games are very important to develop senses, movements and skills. In addition to fun and entertainment, fitting toys and blocks help in childrens motor development and spatial orientation.
Games with this profile are excellent options for training movements, giving a sense of balance and learning about colors and shapes. Some questions of Mathematics and logic, from the simplest to the most complex, can be addressed by them.
The challenge is launched, kids! Gather all the blocks in the given area, but think carefully before moving a block. You have to have a very good perception of space to move the parts that will form the specified image.
Its a simple but challenging game and you wont be able to put it down. Its addicting!!! It is an online reasoning game that will make you exercise your memory. Excellent game to relax and develop your skills and abilities. The colors bring lightness to the game and also a more cheerful look. Now its up to you! Good performance, kids!