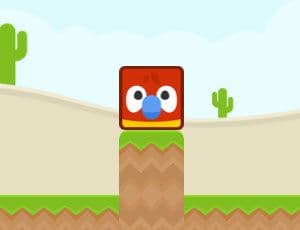 Blocky Friends
Hi guys! Do you like moving around and making new friends? In this animated game, children, you will guide a cute block along paths full of obstacles. He is not alone and will have help from other friendly blocks to reach his destination. Friends are for happy and difficult times. Is not it?! Our naughty little pad needs to go home. As you click on it, other blocks will appear and join it, but there is a limit. Be careful not to exceed the right amount and hit the walls, in this case, the barriers, as this will be the end of the phase and you will have to start over. However, when you overcome all the difficulties that this super cool game presents, you will feel very happy and want to play again.
The online game "Blocks Friends" enables the development of spatial awareness, stimulates motor coordination and makes the child able to make mistakes, accept and start over.
The cool thing about the game is that the child will always have a new opportunity and will definitely do well in this challenging mission, overcoming the challenges of all stages.
In this online game, children, you will be able to develop the necessary dexterity to manage the touch of the computer and the touch screen of the smartphone or tablet. Its a smart pastime and a lot of fun. Good luck and good performance, kids!