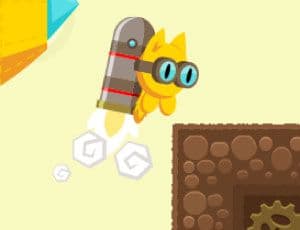 FlapCat 2
This extremely challenging online game features a very brave character, willing to face dangers.
Have you ever seen a flying cat?! In this online game, he has this skill and advantage over other common cats. This is fantastic! He is a superhero from the animal world. A kind of magical cat that will depend on your clicks to free him from the obstacles in front of him.
Youll control him with quick clicks, dodging the barriers and leading him along safer paths towards the right destination. You will definitely enjoy taking our hero to achieve his goal.
Dont be discouraged if you have to start over. Live this adventure and help our fearless kitten. Good luck! Lets see how good you are at controlling this flying cat and taking it to the final destination.