Robot Catches Letters
The robot needs to be controlled by a very smart child! He must walk around the factory in search of the letters that form the indicated word.
The factory can be a dangerous place, be careful not to bump into the forklift or get crushed by the press.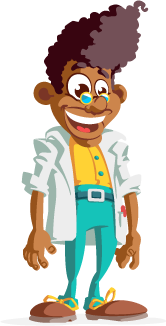 Teacher's tips
Level of education: Elementary School
Age: 06 to 08 years old
Learning to identify the letters of the alphabet is essential for further word formation. It is one of the curricular contents of the Portuguese language discipline, mainly used in the early years of elementary school. To promote this learning, it is understood that there is a need to relate it to recreational activities. With this game, children will be able to expand their vocabulary, develop reading behavior, so that they communicate well and produce knowledge, as well as gain access to information in an autonomous, conscious and fun way.
Teacher's support sheet