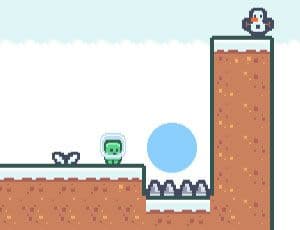 Bubble Tale
Do you know what Bubble toy is? It is a childrens bubble making toy, exclusive for children, colorful bubbles that make the game even more fun and unforgettable. Perfect for indoor and outdoor travel, theme parties, birthday parties or any other occasion. If you dont have this toy, child, ask your parents or friends for one. You will have a lot of fun making bubbles.
There is also a magic glove that catches soap bubbles. The kids love it! There is also colored bubble wrap, which is becoming one of the favorite materials for games. In a construction material store, children, you can find bubble wrap. You can use it as an outfit if you make a robot, for example, or another puppet character. You can also place it on the ground and secure it with duct tape and jump on top of it. Popping bubbles is a lot of fun and helps us to get rid of stress, as well as reduce anxiety.
In this super fun game, youll accompany a magic bubble and help it overcome traps and obstacles. She is very smart and jumps over obstacles and challenges to score many points and win the levels. Dont let her fall into the creek, one of her biggest challenges. She needs to jump it and move forward to dodge the traps and win the game. Good luck and good performance!