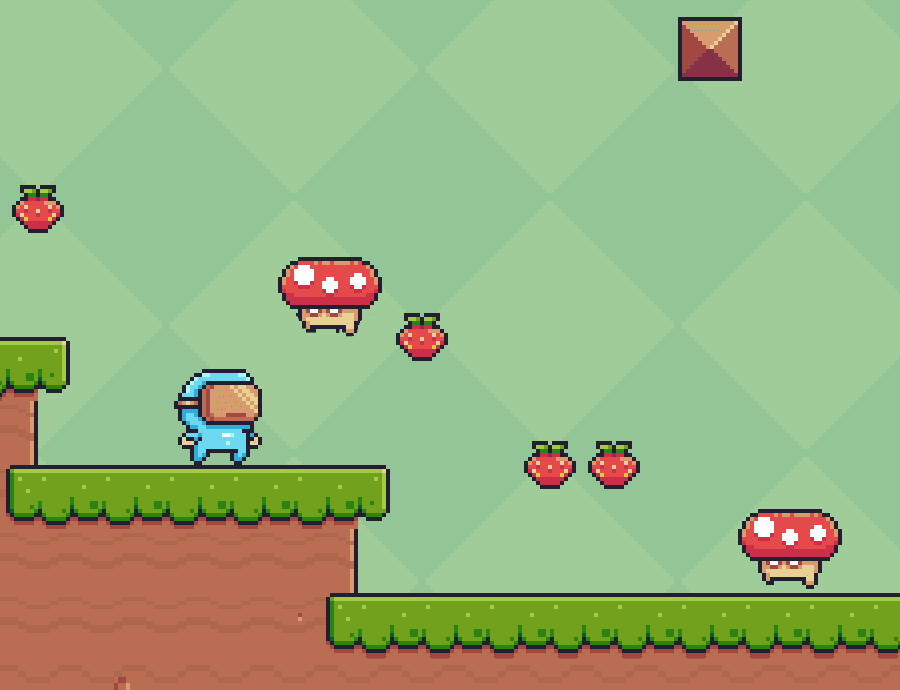 Super Pixel
Hello kids! Do you know what a nerd is? Have you heard about it? Decades ago, a person who was very interested in technology, computers, games, RPGs, fantasy and science fiction books, was called a Nerd because of these particularities. In short, he is a very intelligent and capable person, who is very interested in technical and scientific subjects, who also enjoys electronic games. In this game, we have a character with these characteristics, so it wont be difficult to beat him. Shall we drive and help Super Nerd face the setbacks and reach victory?
This is a super fun and motivating game, kid! To start playing it, choose a level. Our little friend Super Nerd will start a journey full of challenges and also achievements. You have to help him dodge the obstacles and reach the destination before the stipulated time ends. There are strawberries for him to feed on, smart mushrooms and even a scary bat in the setting of this game. Cool huh?!
During the course, Super Nerd will have to score a lot of points to win a prize, but there are impediments. Thats right! He will have to run, jump, hit targets and face traps and his opponents. Do you also like to win prizes? I bet so! There are three phases, dont give up easily. It will be necessary to end one phase to move on to another.
Of course, the difficulties increase at each stage, but youre sure to be smart enough to direct our protagonist to victory with the arrow keys. Show that you have skill, initiative and self-confidence! To be successful, you will need to focus and create strategies that will take you to the last stage. Lets go play!!!!!!