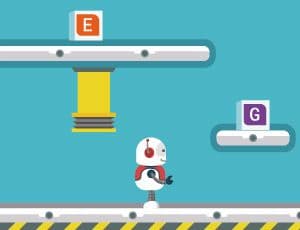 Word Factory
Come work at the Escola Games factory, in the word assembly sector.
The service is very simple: just complete the word presented with the missing letter. After this step, you will control a robot, find letters scattered around the factory to assemble other words.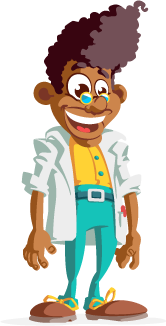 Teacher's tips
Level of education: Elementary School
Age: 06 to 08 years old
This proposal invites the student to complete and form words and formulate new hypotheses about writing, also working on spelling. It is a challenge where the little ones should reflect on the spelling of words, relating new knowledge to what they already have. At the end, a game where they will have to control the robot to dodge the objects and capture the letters that make up the word.
Teacher's support sheet