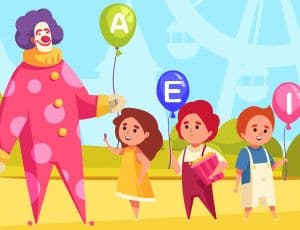 Playing with Vowels
The circus is in Town! Clint the Clown is looking for balloons to decorate the ring. Help him find the vowels by filling in the blanks and then get the balloons flying in the sky. Lets play!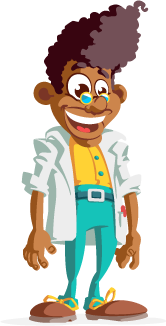 Teacher's tips
Level of Education: Preschool
Subject: English
Theme: Reading and writing - Orality - Literacy
Age: 04 to 06 years old
Interactive games are a great way to teach because they stimulate kids and allow them to understand the topic easily. This method brings together the major needs of the learning process, helping students understand and reproduce the words correctly. In this game, kids will learn the vowels and how they are written and pronounced, providing a playful and meaningful learning process.
Teacher's support sheet