Teacher's support sheet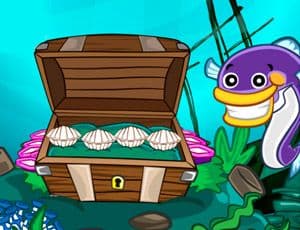 Didactic Coral
Under the sea, there is a didactic coral you will love! It will teach you letters, numbers, geometric shapes, and colors.
Go to activity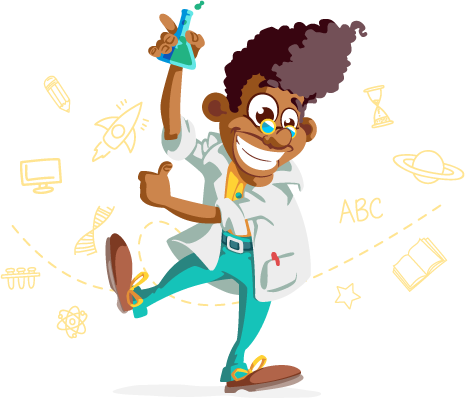 Teacher's tips
Level of Education: Preschool - Elementary School
Age: 5 to 8 years old
This game is ideal for kids in their literacy phase and reinforces topics like geometric shapes, letters, numbers, and colors. The audio makes it easier for students to understand and play by themselves.
Learner outcomes
To learn and differentiate the alphabet letters;
To know the alphabetic order;
To associate letters with their sounds;
To develop attention, memory, and integration.
To learn and differentiate the colors;
To remember the geometric shapes;
To improve their visual discrimination ability;
To relate objects to geometric shapes, observing their main characteristics;
To learn and differentiate the numbers;
To understand the numerical order.
Teachers' goals
To enable students to identify and differentiate the alphabet letters;
To reinforce the content discussed during classes;
To offer a playful situation so that students can associate the letters with their sounds and written symbols;
To propose a pleasant environment to work with the topics: alphabet letters, numerical sequence from 1 to 9, colors, and geometric shapes (square, rectangle, circle, pentagon, and hexagon).
To stimulate students to socialize and share their ideas;
To promote socialization and relaxation moments.
Suggestions of approaches for the teacher
(Approach 1) Students can play the games individually or in groups. Each round has six plays that students can divide between them. It is necessary to stimulate them to share knowledge so the group can develop together.
(Approach 2) To practice the alphabet, ask students to come up with words initiated with the letter on the bubble. They can also write the letter on a sheet of paper and then write words with them.
(Approach 3) Tell students to find objects with different shapes. Then, ask them to relate these shapes to the ones in the game.
(Approach 4) Plan a class to 'rebuild' the underwater scenario. Take a box with cards containing letters, numbers from 1 to 9, colors, and geometric shapes. Play with students during class and encourage them to play at home to reinforce the content.
(Approach 5) Make a memory game with numbers, letters, colors, and geometric shapes.
(Approach 6) Cut images with different shapes from magazines.
(Approach 7) Cut out all the alphabet letters from magazines and organize them into the correct order on paper.
(Approach 8) Make an alphabet using pet lids. Give them to students and ask them to form words.
(Approach 9) Take students for a tour around the school. Ask them to observe all around them and find geometric shapes. This activity will make students feel closer to the content.
(Approach 10) Hopscotch from 0 to 10. Ask students to count in ascending and descending order while they are jumping.
(Approach 11) Make a domino with geometric shapes.
(Approach 12) Paint geometric shapes during class.
(Approach 13) Use the paint to mix colors and find new ones.
More about the content
Other games that work with the alphabet letters:
Soap Alphabet
https://www.bestschoolgames.com/games/soapAlphabet/
Little Bear A E I O U
https://www.bestschoolgames.com/games/littleBearAeiou/
Learning Alphabet
https://www.bestschoolgames.com/games/learningAlphabet/
Time to Paint Alphabet
https://www.bestschoolgames.com/games/timeToPaintAlphabet/
Playing with Vowels
https://www.bestschoolgames.com/games/playingWithVowels/
Letters Soup
https://www.bestschoolgames.com/games/lettersSoup/
Letters
https://www.bestschoolgames.com/games/letters/
Other games that work with geometric shapes:
Geometric shapes
https://www.bestschoolgames.com/games/geometricShapes/
Geometric adventure
https://www.bestschoolgames.com/games/geometricAdventure/
Shapes and drawings
https://www.bestschoolgames.com/games/shapesAndDrawings/
Other games that work with numbers:
Learn to count
https://www.bestschoolgames.com/games/learnToCount/
To work with colors:
Color game