Teacher's support sheet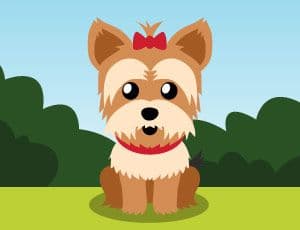 My puppy
Do you have a pet? Ever played with a virtual pet? So come play with us in this game with dozens of different puppies for you to adopt and have fun.
Go to activity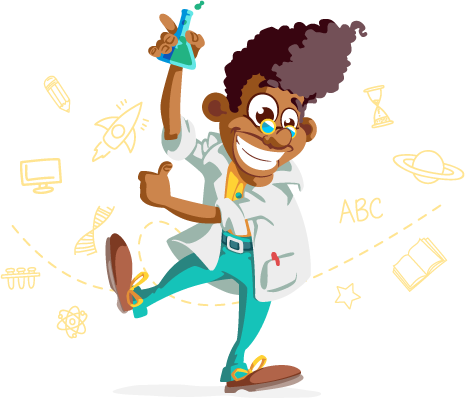 Teacher's tips
Level of Education: Elementary School
Subject: English - Mathematics
Theme: Pets
Age: 05 to 08 years old
Pets make the environment more cheerful, keep you company, help reduce anxiety and stimulate children's emotional and intellectual development.
Having pets stimulates sociability, collaborates with cognitive development, and helps the acquisition of responsibilities. However, having a real pet is not always possible. So you can have it virtually and work skills similar to those mentioned above. This is possible with this game. We also suggest some activities below to assist the development of the topic.
Learner outcomes
To understand the importance of interaction and coexistence with a pet and its responsibilities;
To improve reading and text comprehension;
To develop attention, motor coordination, and logical thinking;
To promote the development of memory performance;
To develop different thinking skills such as observation, analysis and evaluation, and problem-solving;
To analyze forms and expand the ideas of composing and decomposing shapes;
To recognize the different positions of fragmented figures in an image;
To develop self-assurance when solving problems;
To analyze forms and expand the ideas of composing and decomposing shapes;
To cooperate with classmates by doing activities in pairs or groups.
Teachers' goals
To offer the game as a didactic resource to explore the content discussed in the classroom;
To widen students' knowledge;
To encourage reading and reading comprehension;
To talk to students about the responsibility of adopting a pet;
To work with motor skills, focusing skills, and logical thinking;
To develop motor coordination;
To develop different thinking skills, such as observation, analysis and evaluation, and problem-solving.
Suggestions of approaches for the teacher
(Approach 1) Start the activity by asking if students have any pets at home. Then ask them to draw a picture and tell the story of how the adoption of their puppy happened.
(Approach 2) Ask students to make a card with all the details of their puppy. If the student does not have any animals at home, ask him to imagine what their pet would look like. Ask them to write about:
Full name:
Color:
Age:
Breed:
Favorite toy:
Favorite place:
(Approach 3) Explain to students what a pedigree is and ask them to set up a mural with photos of pets.
(Approach 4) Ask students to research the differences between domestic animals (pets), wild animals, and exotic animals. animais selvagens e animais exóticos.
(Approach 5) Tell students to create a story for their puppy and turn it into a strip story, Essa atividade deve ser desenvolvida com o segundo ano.
(Approach 6) Plan a movie session to watch 101 Dalmatians. Then, ask students to write a small text discussing Cruella's attitudes.
(Approach 7) Talk to students about the importance of vaccinating their puppies.
(Approach 8) Prepare with students a folder with basic "rules" of how to treat pets.
More about the content
The Foundation to Support Animal Protection (FSAP, also known as the PETA Foundation) formed in 1993 to provide general and administrative support services to PETA and certain other charitable animal protection organizations, including accounting and legal services, creative consultation, employee benefit administration, technology, and database management.
https://www.petafoundation.org/#:~:text=People%20for%20the%20Ethical%20Treatment,million%20members%20and%20supporters%20globally.
Here are other BEST SCHOOL GAMES' games about animals:
https://www.bestschoolgames.com/games/domesticAnimals/
https://www.bestschoolgames.com/games/wildAnimals/