Teacher's support sheet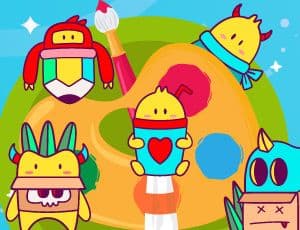 Time to Paint Monsters
The monsters are back!!! Now with several options, shapes and colors for you to let your imagination run wild. Paint as many little monsters as you can and show that you are the artist here!
Black and white? Colorful like the rainbow? Use your imagination. Its all about playing and having fun.
Go to activity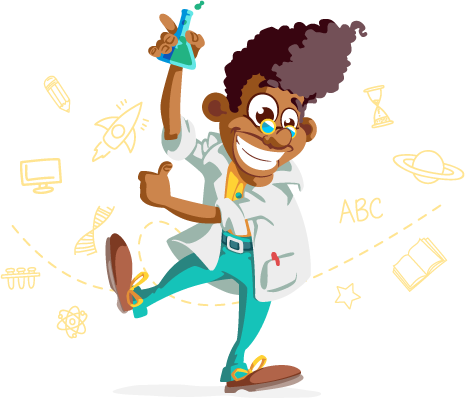 Teacher's tips
Teaching level: Kindergarten
Age: 03 to 06 years
Painting in early childhood education will enable the child to develop creativity and improve their motor coordination. Activities involving painting and drawing play an important role in these stimuli. Through this game she will be able to discover new colors, new shapes and textures, being able to explore the artistic world since she was a child. The game is simple, dynamic and easy to use, allowing children to paint fun monsters using all their creativity and imagination.
Learner outcomes
Expand your knowledge of the world by manipulating different colors, shapes and painting techniques;
Get in touch with different forms of artistic expression;
Develop and stimulate attention and concentration;
Develop motor coordination;
Develop creativity;
Teachers' goals
Arouse in students an interest in learning arts;
Offer the game as a didactic resource to fix the content worked in the classroom;
Expand students' knowledge;
Work with students on motor skills, artistic and socio-emotional expression skills;
Suggestions of approaches for the teacher
Use string to make drawings on an A4 sheet, then ask students to paint the spaces in the drawing delimited by the string.

Print shapes/drawings and ask students to color them. Use gouache paint, crayons, glitter glue, coloring pencils, among other resources.

Set up exhibitions with drawings and paintings by students.

Set up a monthly wall inside the classroom where a specific theme is chosen every month, for example, month of numbers, month of letters, month of the solar system, month of sports, etc. Topics can be suggested by students or drawn.

Sing songs that talk about colors. An example: "Coloridos" – Cantada Word.

Play with mixing colors using (transparent) cups with water and food coloring in different colors.

Make colorful popsicles. Save the toothpicks and paint with gouache paint, using them to make objects and assemble drawings on the A4 sheet.

Use of coloring books. This item can be requested from the supplementary materials list or suggested during the parent meeting.

Make paintings on frames, cardboard and cardboard using brushes.

Carry out free drawings.

Set up a collective wall where students can use their imagination making their drawings.

Using colorful records from old magazines, ask the students to assemble a drawing, mosaic style.

Using balls of crepe paper and glue ask students to complete a pattern or design.
More about the content
Painting, for children, is a way of expression. She is very important for the development of children, as she works with motor coordination, agility and spatial perception. It also encompasses self-knowledge, mastery over one's emotions and the ability to develop an observant and critical look at our world. As their verbal expression is not fully developed, children are able to express themselves better through drawings. It is during childhood that they will have their first contacts with the languages ​​of art, and it is up to the educator and parents to value the knowledge and creativity that they demonstrate in their productions. It is important to understand, motivate and encourage them to research and explore new things. The interaction with the world of shapes, colors,
More games:
Time to Paint Animals
https://www.bestschoolgames.com/games/timeToPaintAnimals/
Time to Paint Alphabet