Teacher's support sheet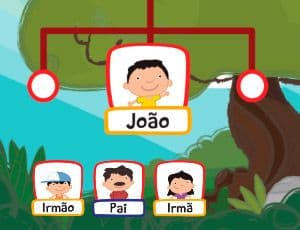 Family Tree
Im John, Luna's son! The wind destroyed my family tree. Can you help me reorganize it? Come with me and meet the people I love most in the world.
Go to activity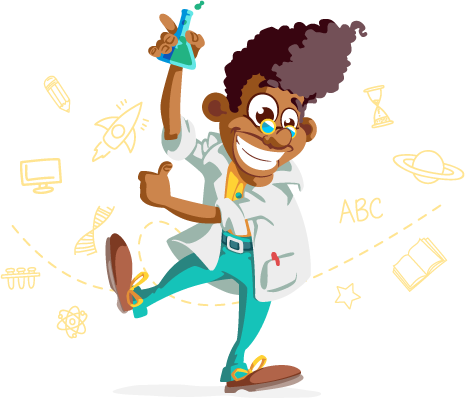 Teacher's tips
Level of Education: Elementary School
Subject: Geography - History - Science
Theme: Family relationships
Age: 6 to 11 years old
Family is the first group of people with that kids will develop their first skills. The school's job is to widen kids' notion of space and their belonging feeling. The goal is to promote interaction between student and family relationships and structures. Moreover, the teacher must stimulate the feelings such as love and respect for others with extra activities.
Learner outcomes
To learn the concept of a family tree;
To identify relatives;
To recognize people come from different realities;
To understand relationships between relatives;
To comprehend the relationships between their relatives and other people around them;
To develop respect;
To widen the classes' discussions.
Teachers' goals
To give opportunities for students to learn about the different family structures;
To encourage students to think about the differences between their family and their friends' family.
To teach using playful activities;
To think about daily matters to inspire students to find answers;
To use a game to help students understand a topic;
To promote different playful activities.
Suggestions of approaches for the teacher
(Approach 1) Play this video:
https://www.youtube.com/watch?v=3wdM1Rx0HdI
Vocabulary about FAMILY for children - Family tree for kids
(Approach 2) Play and sing this son:
Family | Word Power | Learn English | Pinkfong Songs for Children https://www.youtube.com/watch?v=Te2M7oYFQgA
(Approach 3) Ask students to take to class pictures of their families. Hand them a family tree model and ask them to assemble it with the photos. Students can make it on cardboard and expose their work around the school.
(Approach 4) Form a circle with students and discuss some questions, such as:
Who came before me: my parents or grandparents?
And before my grandparents?
Do you know your grandparents or your great-grandparents?
My father's brother is my ___.
If my brother has a kid, they will be my ___.
(Approach 5) Stimulate students to paint their families.
(Approach 6) Ask students to collect some important information about themselves: their weight/height and so on. Then, prepare a moment for them to share their results and compare them to their 'nowadays' lives.
More about the content
The family content involves more than one subject, such as History, Geography, and Science. The teacher can organize an interdisciplinary project involving this theme. Some suggestions are:
My family and I

Who are they?

How are we related? (Science/English)

Quantity of family members (Mathematics);

Names, surnames, Names' history, and their meanings;

References and bonds (History, English)

Professions (History, Geography);

Kinship (Science);

Notions of population and community (Science and Geography)
Important:
During the class, you will notice that there are many different families. Some students may live with their grandparents or only with their dads. Assure students that those are valid families, even if, in some cases, there is not a blood tie. Highlight this since the beginning of the class and give them the freedom to share their families.