Teacher's support sheet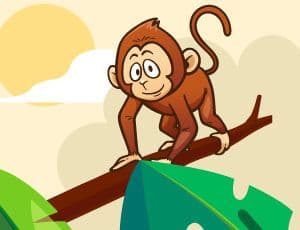 Find 5 Differences
Hey, buddy! Are you good at noticing details? In this game, you have to compare the two images and find five differences between them. Try to complete all the figures to be the best at observation.
Go to activity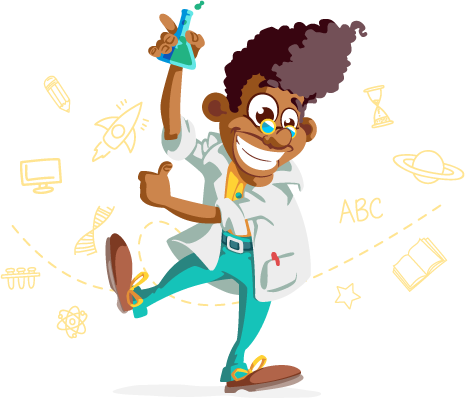 Teacher's tips
Level of Education: Preschool
Subject: Mathematics
Theme: Spot the differences
Age: 05 a 08 years old
This is a BEST SCHOOL GAMES that involves different abilities, like concentration, memorization, and motor coordination. The "spot the differences" game helps improve students' logical thinking abilities. The teacher needs to be aware that these activities will help them identify students' performance in solving practical observation problems.
Learner outcomes
To identify similarities and differences through visual analysis (size, shape, color) between animals;
To make associations;
To develop attention, motor coordination, and logical thinking;
To develop different thinking skills such: as observation, analysis and evaluation, and problem-solving;
To exercise memory and concentration in the process of identifying and comparing images;
To stimulate perception.
Teachers' goals
To provide an environment of free imagination and creativity;
To offer, playfully and dynamically, resources that instigate children to perceive similarities and differences;
To help students develop their logical thinking ability;
To enable the development of different strategies for approaching reality through comparison or other ways and the integration between different areas of knowledge.
Suggestions of approaches for the teacher
(Approach 1) Elaborate a "spot the differences" game according to the topics discussed in different subjects to promote interdisciplinary work.
(Approach 2) Card game: ask students to take two decks to class. Ask them to gather the cards according to some criteria: symbols, numbers, colors, etc.
(Approach 3) Printable "spot the mistakes" sheets:
https://br.pinterest.com/printitfree/free-printable-spot-the-difference-puzzles/
(Approach 4) Work with the discrimination of figures, such as printing on a sheet several scrambled animals and putting some animals facing right and some to the left. Tell students if the correct ones are facing right or left. Then ask them to paint the incorrect animals.
(Approach 5) Work with high-end toys (LEGO style). Promote the construction of objects with them: houses, animals, cars, etc.
(Approach 6) Domino games.
(Approach 7) Use board games.
(Approach 8) Promote interdisciplinary work with English teachers using word searches, crosswords, songs, and storytelling. These are activities that stimulate and develop memorization and attention.
More about the content
The Scientific Benefits of Playing "Find the Differences" Games
As it turns out, when you're trying to identify the objects that you see while playing "Spot the difference" games, you exercise your occipital lobe which is essentially the primary visual processing center of your mind. This particular part of the brain gets a fair bit of exercise while playing "spot the difference" games such as Adventure in the Mall and this is one of the key reasons why these games allow players to develop and enhance their visual memory by a considerable amount.
Moving forward, when players analyze the two different images in these games and attempt to analyze the differences between them, they're using both their frontal and parietal lobes. Essentially, players are making use of their short-term memory and, by playing these games over and over again, they give their short-term memory a thorough workout that enhances it by a tremendous amount. By simply going back and forth between the images and comparing the differences that you can spot between the two, you're working out your brain by a tremendous amount and helping develop its capabilities even further.
The frontal lobe comes into play once again when players are finally able to actually spot the right differences while playing these games and begin to mark them down. This is part of the brain that plays a significant role in planning and execution so when you figure out the differences and start to mark them in the game, you're calling this part of the brain into play and doing this over and over again will, as you'd expect, train it and enhance your cognitive capabilities.
It's evident from the aforementioned information that playing "Spot the differences" games allows players to train in three separate areas of the game because they're all being called into play in different parts of the game. By playing these games over and over again, you can develop these parts of the brain by a considerable amount and what's great is that these games are quite fun to play so you won't even notice the time fly by as you give your brain a good workout.
Source: https://www.playmarket.com/pt/articles/the_scientific_benefits_of_playing_find_the_differences_games/