Teacher's support sheet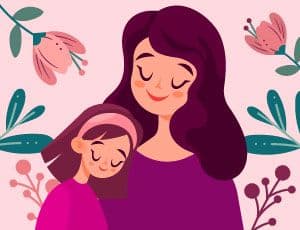 Dear Mommy
Mother, full of love, full of light, affection and protection.
Mom, small word, but with infinite meaning.
In this game reveal all the love in the world by finding the pairs of moms.
Go to activity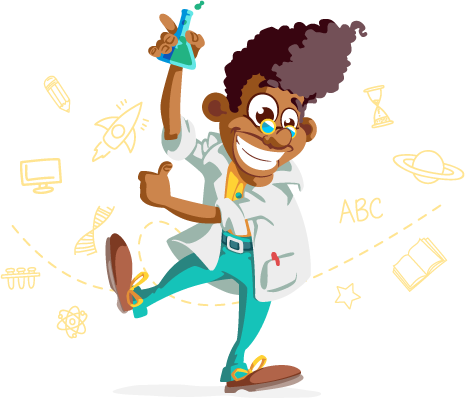 Teacher's tips
Level of education: Elementary School I
Age: 04 to 07 years old
Mother's Day is celebrated on the second Sunday of May. This is one of the most important commemorative dates on our calendar. In families, schools, kindergartens, companies or in commerce, the day of homage to the mother figure is an ideal moment to declare all our love. A pedagogical project on Mother's Day aims to naturally deepen different concepts, such as the notion of family, identity, culture, origin and perpetuation, in addition to awakening love, gratitude, respect and appreciation for the mother or maternal figure. In addition to stimulating these values, this game has the intention of stimulating children's memory and concentration.
Learner outcomes
Identify similarities and contrasts through visual analysis (size, shape, color);
Work on the historical, social and cultural relationship of Mother's Day;
Develop the symbolic function;
Develop text reading and interpretation;
Development of photographic memory;
Use analysis and comparison strategies;
Exercise memory and concentration in the process of identifying and comparing images of mothers;
Development and stimulation of affectivity;
Development of values ​​such as: tolerance, patience, forgiveness, understanding, character, ethics, honesty, perseverance, love;
Teachers' goals
Provide an environment of free imagination and creativity;
Offer, in a playful and dynamic way, resources that encourage children to perceive similarity and difference;
Working with the Mother's Day theme;
Enable integration between different areas of knowledge;
Enable the development of different strategies for approaching reality, either through comparison;
Suggestions of approaches for the teacher
Develop interdisciplinary work with the teacher, asking them to develop the following activities (1 to 5):
(Suggestion 1) Elaboration of a poem.
(Suggestion 2) Telling stories about your birth.
(Suggestion 4) Drawing up comics.
(Hint 5) Write cards and decorate them.
(Suggestion 6) Print drawings and ask the students to paint with crayons, colored glue, colored pencils, then make cuts by fragmenting the drawing, shuffle it and ask the students to assemble it again, simulating a puzzle.
(Suggestion 7) For the initial grades (child education) assemble a jigsaw puzzle with a photocopy of a photograph of the mother. The student's name can be written under the photo to make the activity even more enjoyable.
(Suggestion 8) Ask the students to take some pictures of themselves with their mothers and build a mural.
(Hint 9) Build a tribute panel.
More about the content
THE HISTORY OF MOTHER'S DAY
Mother's Day was created as a tribute to the life of Ann Jarvis. Ann Jarvis was known for doing social work with other mothers, especially during the American Civil War. Her death on May 9, 1905 took a heavy toll on her daughter, Anna Jarvis. Years later, she decided to create a commemorative date to honor her mother. Anna Jarvis's work led to a memorial in honor of her being held in May 1908 - this was the first Mother's Day.
Anna Jarvis committed to making Mother's Day a permanent commemorative date in the United States. In this regard, she enlisted the support of a merchant named John Wanamaker.
Later that year, Elmer Burkett, a senator from Nebraska, took the proposal to the US Senate, but it was not approved. Even so, the celebration in honor of mothers spread across the United States. From 1909, Anna Jarvis devoted herself entirely to her mission to make Mother's Day official.
In 1910, the state her mother was active in, West Virginia, made Mother's Day official. Two years later, in 1914, the US Congress established the second Sunday in May as the date for the celebration, and the measure was ratified by the then president of the country, Woodrow Wilson. The date was created exactly as a way to honor all mothers.