Teacher's support sheet
Alphabetical Order
The cat wants to play with you! It is going to teach you the alphabet. You just need to click on it.
Pay attention so you can learn everything!
Go to activity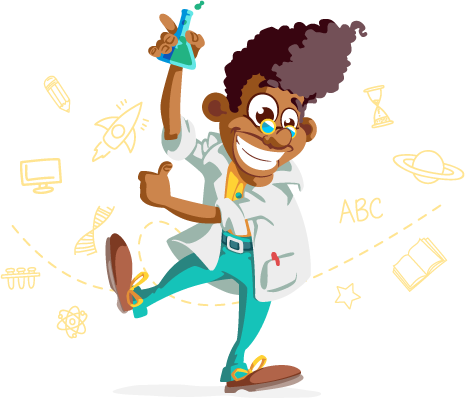 Teacher's tips
Level of Education: Elementary School
Age: 05 to 07 years old
The alphabet is one of the first things kids learn at school. Many kids get to school knowing some letters, such as the ones to write their names.
The teacher should provide natural stimuli during this learning process. Encourage students to look at signs and write names of their classmates, relatives, and even their favorite food are good examples. Inserting games into the learning process enables students to interact and have fun while learning.
Learner outcomes
To know the alphabet letters;
To identify the correct order of the letters;
To associate the letters with their sounds;
To develop attention, memory, integration, and orality;
To work with motor coordination.
Teachers' goals
To teach playfully;
To help students associate the knowledge built in the classroom with the game;
To provide an interactive moment between the classmates;
To use technology as a teaching-learning tool.
Suggestions of approaches for the teacher
First, ask the kids if they know the alphabet.
Ask them if they know what letters are on their first names.
Ask them to write other letters they might know.
Then, ask them to put these letters in the correct order. If they don't know how to do that, it is okay. Go to the next step.
Ask them to tell you all the letters on their names and surnames.
After that, ask questions such as:
CAT starts with the letter ____

HOUSE starts with the letter ____

RAINBOW starts with the letter ____ Then, make more difficult questions: DOG starts with the letter ____ and ends with the letter ______

CHEESE starts with the letter ____ and ends with the letter ____. These are suggestions. You, the teacher, will decide if they fit the students' level.
More about the content
Here are some other BEST SCHOOL GAMES that also work with the alphabet.
Learning the alphabet
https://www.bestschoolgames.com/games/learningAlphabet/
Soap alphabet
https://www.bestschoolgames.com/games/soapAlphabet/
Time to paint the alphabet